Dr. Philipp Trotter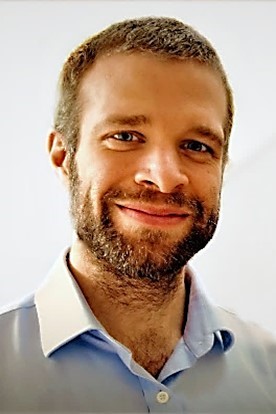 Dr. Philipp Trotter
Working at the Institute since March 2020
Room: 143
Kackertstr. 7
52072 Aachen
Consultation:
by arragement via e-mail
Scientific expertise / Research focus
Energy for sustainable development in sub-Saharan Africa - Sample questions: How can the 600 million people in Africa without electricity access be electrified as quickly and sustainably as possible? What role do companies, politics and international donors in general play in Africa's current and future development?
Business model innovation for sustainability transitions in developing countries
Supply Chain Management and design in developing countries
Energy systems analyses and integration of renewable energy sources
Publications
A list of published articles in scientific journals can be accessed here.
Projects
Scientific Awards
In late 2020, Philipp Trotter has been admitted to the "Junges Kolleg" of the North Rhine-Westphalian Academy of Sciences and Arts (press release). Through the "Junges Kolleg", the North Rhine-Westphalian Academy of Sciences and Arts supports outstanding young scientists and artists from all disciplines. Members of the "Junges Kolleg" receive an annual research grant of 10,000 euros for a period of up to four years. In addition, the fellows have the opportunity to discuss their projects in interdisciplinary working groups and to present themselves and their work to the members of the Academy. Further information can be found on the homepage of the "Junges Kolleg" (German).
GRAFSI 2020 Best Paper Prize, Springorum Denkmünze, LSE Comparative Politics Prize, Stipenden von Studienstiftung des deutschen Volkes, DAAD und EPSRC (UK)
Vita
Since September 2018 postdoc at the University of Oxford (see profile here), since spring 2020 in parallel postdoc at the Chair of Operations Management at RWTH Aachen University
Doctorate in Sustainable Energy Engineering at the University of Bath
MSc in Politics of the Developing World, London School of Economics (Distinction and Comparative Politics Prize for Class-best Results)
Consultant at McKinsey & Co working in the energy and manufactoring sectors in China, South Africa, the US and Germany.
Diplom Industrial Engineering, RWTH Aachen (Springorum Denkmünze Award), research stays abroad at the UC Berkeley and the Carnegie Mellon University